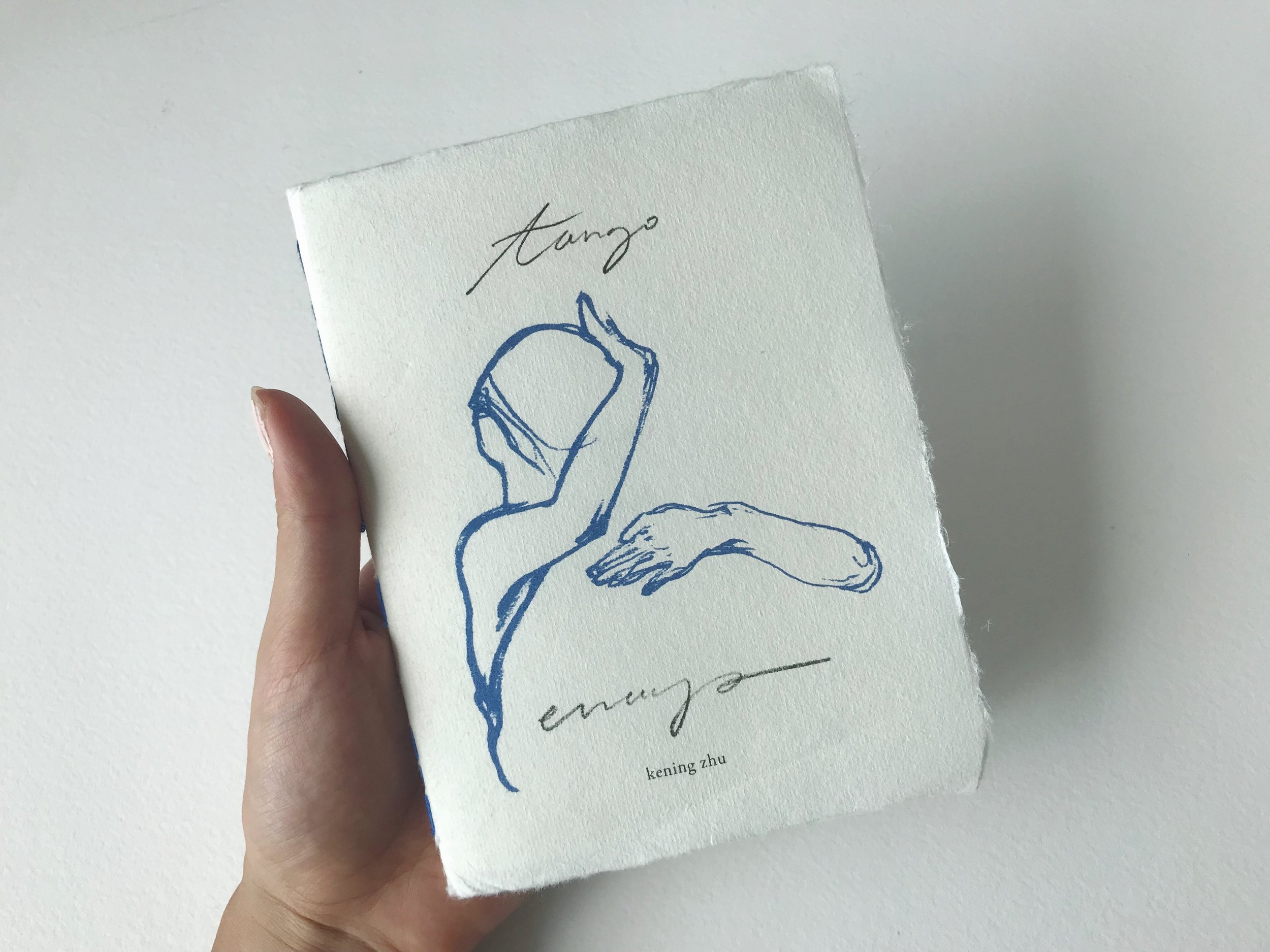 tango essays booklet
a handmade booklet of 4 tango essays I wrote in early 2019.
tango therapy
tango addiction
tango love
tango theatre
you can read the essays online here.

this is a handmade booklet. it's printed on a mix of BFK rives printmaking paper and Japanese washi paper, then hand torn and hand-stitched, packaged and shipped from my NYC home studio to you, wherever you are.